4D Ultrasound 8K Image Enhancement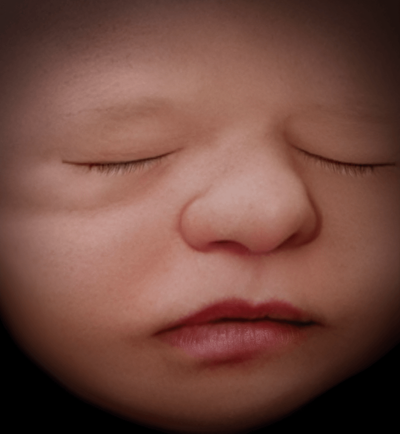 Capture Your Baby's Features With This New Releastic Ultrasound Imaging
At Hey Baby Ultrasound, we are committed to providing you with the best elective ultrasound services to provide you and your significant other with a deeper connection to your unborn baby. In addition to our 4D ultrasound services, we are now offering advanced realistic ultrasound imaging with 8K Image Enhancements through an exclusive partnership, giving you a clear look at your baby's features like never before! Are you ready to see your baby with new clarity? Book your 4D ultrasound appointment today and ask about our 8K Image Enhancement package.
How It Works:
Our 4D ultrasound with 8K image enhancement is a new and exciting technology for the realistic ultrasound imaging industry. During your routine doctor's appointments, you gain insight into your baby's well-being with 2D imaging. While it is always fun to see a little foot or hand, Hey Baby Ultrasound takes imaging a step further with our elective ultrasounds. Our 4D ultrasounds are an opportunity to see more of your baby's features, like their nose, chin, lips, and more! This service is exclusively for those who are 28 weeks or further along in their pregnancy journey and is a beautiful way to see and connect with your baby before they make their arrival.
With our 4D elective ultrasound sessions, we will be offering the opportunity to enhance your images through our third-party partners. Through 8K image enhancement, your images will be recreated with unique realism to add more clarity and enhance your baby's natural features*.
The process is simple:
Schedule your 4D ultrasound service

Select the 8K image enhancement option

That is all! Your 8K images will be available within five days after your session.
*Throughout the enhancement process, our third-party service tries its best to keep the same features in the original 4D ultrasound image, but the final product is a representation of the original, not to be confused with an exact image.
FAQs About 4D Ultrasound 8K Image Enhancement Ultrasounds
How Much Does An 8K Ultrasound Cost?
At Hey Baby Ultrasound, we are now offering our 8K image enhancements as an add-on service for our 4D ultrasound packages. The price is only $35 per image enhancement, and images are ready to be picked up within five days of your session.
How Are 8K Ultrasound Images Different From 4D Ultrasound Images?
Our 8K image technology provides a higher quality image due to its enhanced resolution capabilities, which is about four times higher than 3D/4D ultrasound images, giving you the clearest image of your baby's features.
When Is The Best Time To Schedule My 4D Ultrasound With 8K Image Enhancements?
This elective ultrasound service is available to those who are 28 weeks or further along in their pregnancy journey. We do recommend coming in between 28-32 weeks for the opportunity to capture the clearest imagery.
Is This Safe?
Yes! Ultrasounds have been safely used for over 35 years, and our 4D ultrasound equipment meets FDA regulations. The 8K image enhancement technology happens AFTER your elective ultrasound, recreating and enhancing your baby's features from the ultrasound images that we captured during your session.
Do I Need A Doctor's Note For This Elective Ultrasound?
No, you do not need a doctor's note; however, we like to ensure you and your baby's health and safety are being met through a prenatal care physician. We will ask for your provider's name and phone number. Please understand that our elective ultrasound sessions are NOT the same as medically indicated ultrasounds through your physician and should not be substituted as such. Our elective ultrasound sessions are an opportunity for you to connect and bond with your unborn baby through additional imaging.
Will My Insurance Cover My 4D Ultrasound With 8K Image Processing?
No, insurance will not cover this elective ultrasound, but we do take many payment methods, including cash, debit, and credit.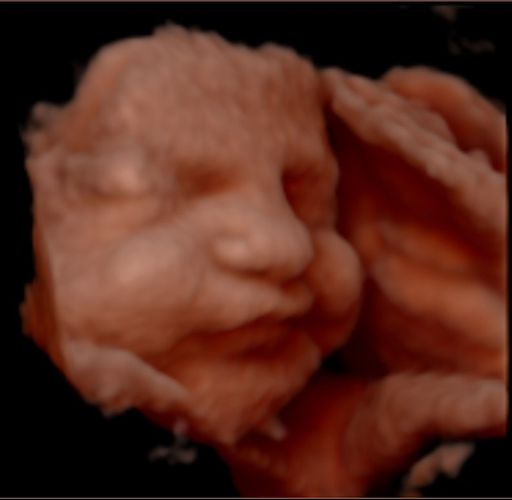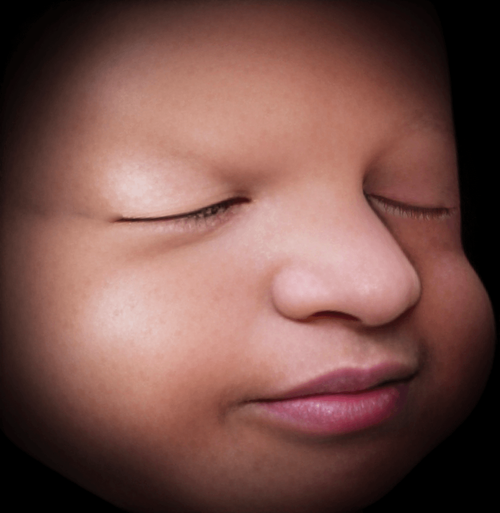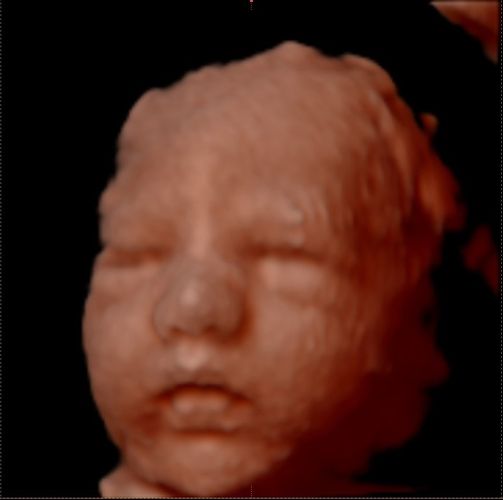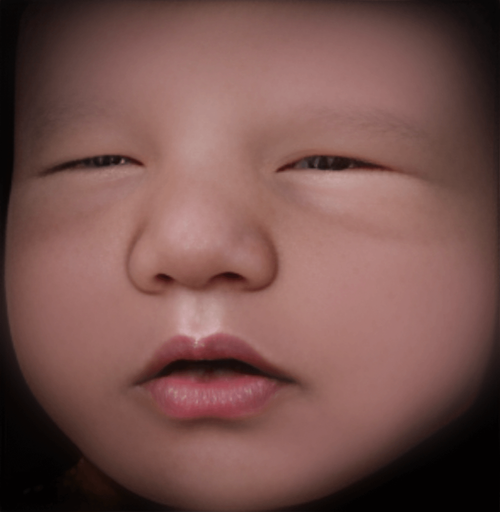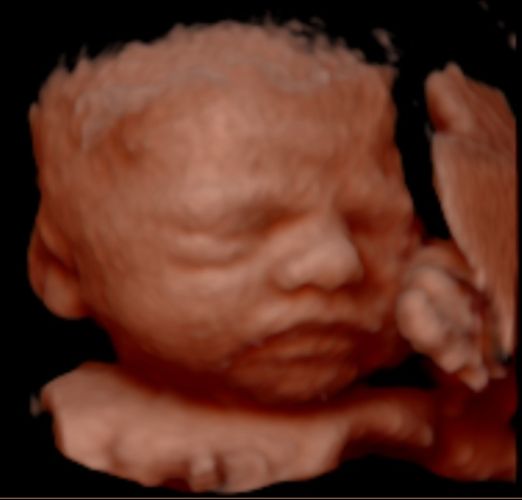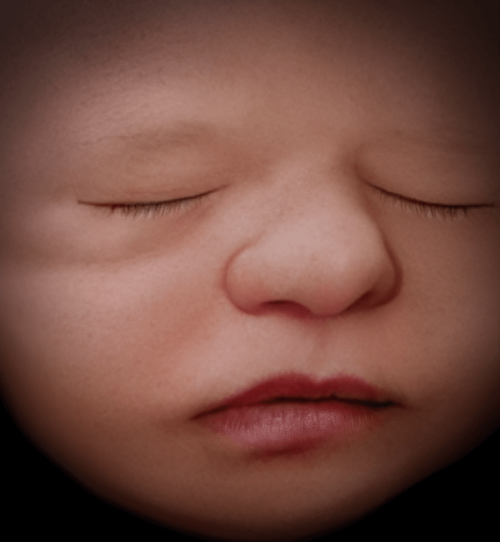 See Your Baby In 8K!
Are you ready to see your baby like never before? Hey Baby Ultrasound is now booking 4D ultrasounds with 8K image enhancements for those ready for a realistic, bonding experience with their unborn child. Don't miss out; contact us today to book your session!