COVID-19 Update:
We are open and seeing patients by appointment only so we can schedule everyone far enough apart to eliminate contact with other patients and to fully clean and sanitize our equipment.
COMING SOON - Sneak Peek Clinical Test (8+ Weeks)
Find out the gender of your baby!
$129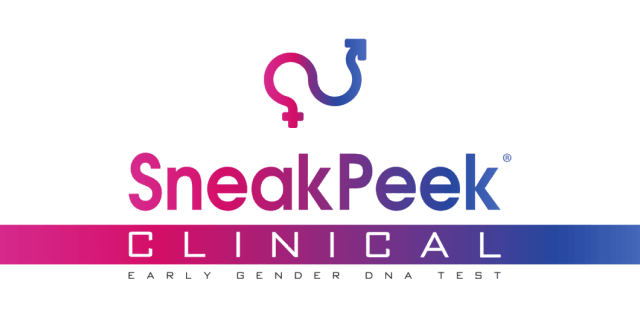 Find Out if It's a Boy or Girl!
Our Sneak Peek, early gender DNA test can tell the gender of your baby when you are as little as 8 weeks pregnant. This test is 99.1 % accurate and you'll have results in one to two days. If you're ready to know whether you're having a boy or girl so you can get to decorating the nursery, then the Sneak Peek Gender Test is for you!
We bring in a professional phlebotomist to do DNA blood draws, so we only offer this testing on Wednesdays from 10am to 12pm. This test is available by appointment only so please call ahead. After you have taken the test we will email you the results as soon as the next day!
$129
Location & Contact Details
Important information for your visit:
Please bring anything that shows you are under a Doctor's care.

(receipt, ultrasound photo, appointment card, etc.)

Please hydrate 2-3 days before your appointment for better pictures.
Women weighing over 200 lbs should wait until 16-17 weeks for gender determination.