COVID-19 Update:
We are open and seeing patients by appointment only so we can schedule everyone far enough apart to eliminate contact with other patients and to fully clean and sanitize our equipment.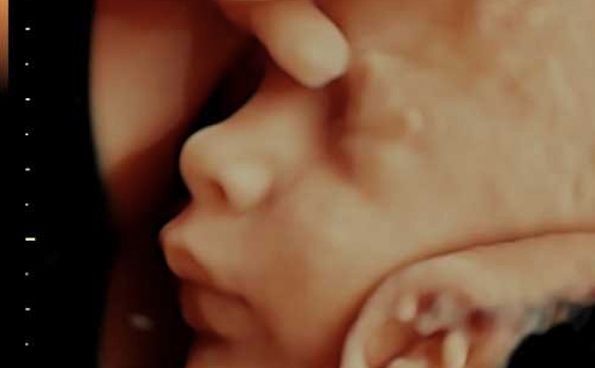 3D/4D Ultrasound Technology
With our HD Plus Package you'll be able to see your baby's facial features! This package includes a 3D/4D ultrasound that shows your baby moving in 3D, four printed black and white photos, a My Baby's Journey account, and a free gender reveal take home package! You'll also receive $20 off your next visit.
This package requires the mom-to-be to be 24+ weeks pregnant for best results, and takes about 40 minutes. Contact Hey Baby Ultrasound today for an appointment.
Add on a small plush animal that plays your baby's heartbeat for only $25!
HD (24+ Weeks)
40 mins. | $129
Location & Contact Details
Important information for your visit:
Please bring anything that shows you are under a Doctor's care.

(receipt, ultrasound photo, appointment card, etc.)

Please hydrate 2-3 days before your appointment for better pictures.
Women weighing over 200 lbs should wait until 16-17 weeks for gender determination.